A well-known historian, Datu Dr. Sanib bin Said, suggested that the Melayu Sarawak is the first nation of Sarawak being people of the coast and lowland.  Sanib shared his preliminary thoughts in contesting some negative perceptions of Melayu Sarawak among the other natives in Sarawak.  He was speaking at seminar organized by the Institute of Borneo Studies (IPB), University Sarawak Malaysia, Kota Samarahan, Sarawak.
IPB held an Open Day last week from 19 – 20 September 2018 in conjunction with the 25th Anniversary of the university.  Associate Professor Dr. Shahren Tun Zaidi, the Director of IPB, his welcoming remarks said is a pioneer in research and writings on Melayu Sarawak since 1976. Some lecturers and students attended the talk.  In fact Sanib was Shahren's immediate predecessor to head the institute when it was called Institute of East Asian Studies formed at the height of the Look East Policy.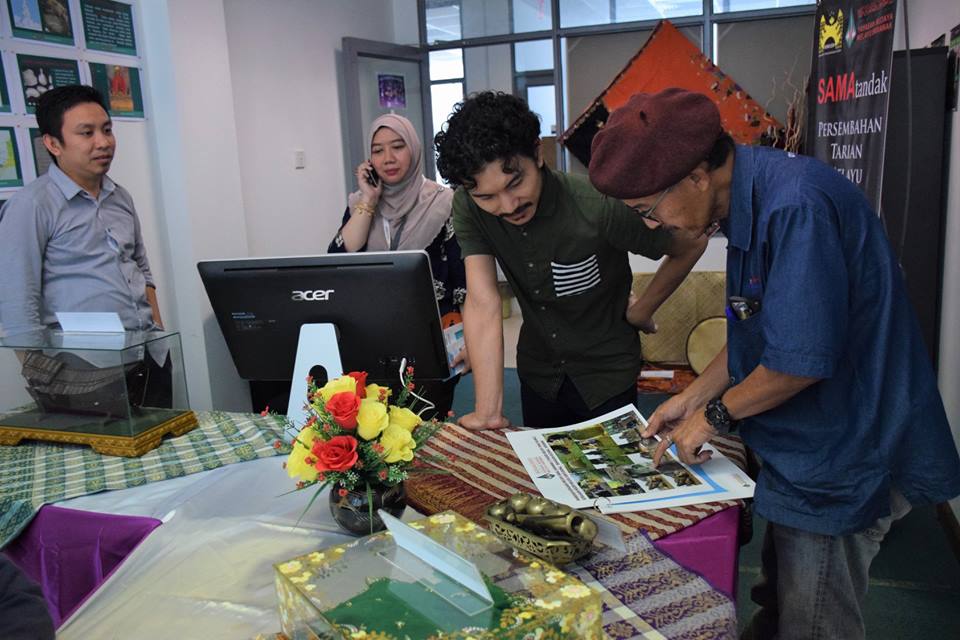 Sanib's talk was entitled, "Melayu Sarawak, Masuk Melayu and Malaya: Preliminary Thoughts Contesting Some Perceptions" was managed by the Nusantara Chair. He attempted to debunk the perceptions that Melayu Sarawak is not native or less native of Sarawak, they are recent migrants from the Federation of Malaya or labeled as "orang Malaya".  Being an island the process of peopling Borneo must first began in the coast as the earliest people, such as the Stone Age people of Niah Cave 40,000 years ago.  The Melayu Sarawak established the Santubong Kingdom in about 600AD making it one of the oldest Malay kingdom in the world.
Some of those early arrivals settled along the coast and lowlands to become Melayu Sarawak while others moved into the interior to become Dayaks.  Sanib also pointed out that Bernard Selatto wrote that 70% of the population of Borneo is Malay-Muslims, 20% is Dayaks and 10% Chinese and as such Borneo should correctly perceived as a Malay-Muslim island.
Other than talks, the Open Day also arranged exhibitions for Nusantara Chair, Dayak Chair and Sino-Borneo Chair.  The Nusantara Chair invited the Amanah Khairat Yayasan Budaya Melayu Sarawak (AKYBMS, Malay Cultural Foundation Charitable Trust) to showcase the Melayu Sarawak culture and history.  Some of the visitors were surprised that the Melayu Sarawak has early history and beautiful tangible culture, even to the Malays from Malaya.  In addition there were performance of Melayu Sarawak traditional dances by AKYBMS Cultural Troupe.